---
Highlights
Local barbershop in the Mattapan community needed fast and reliable WiFi
Gained new customer insights and control of their network usage and bandwidth 
Enabled guests to stay entertained and employees to stay productive
Their Story
Hair It Is Barbershop is a vibrant unisex salon based in Boston that opened for business in 1995. They specialize in haircuts, line-ups, shaves, dreadlocks, and eyebrows, and cater to the cosmetic and entertainment needs of the Mattapan community.
Hair It Is Barbershop was originally started by owner Danny Garcia-Decoteau's father, who hails from the Caribbean island of Trinidad & Tobago. Keeping the business in the family, Danny took over in 2011.
Over the past decade, Danny has given Hair It Is a complete digital makeover by investing in branding, creating a website, and using online channels to communicate with customers and broaden their reach.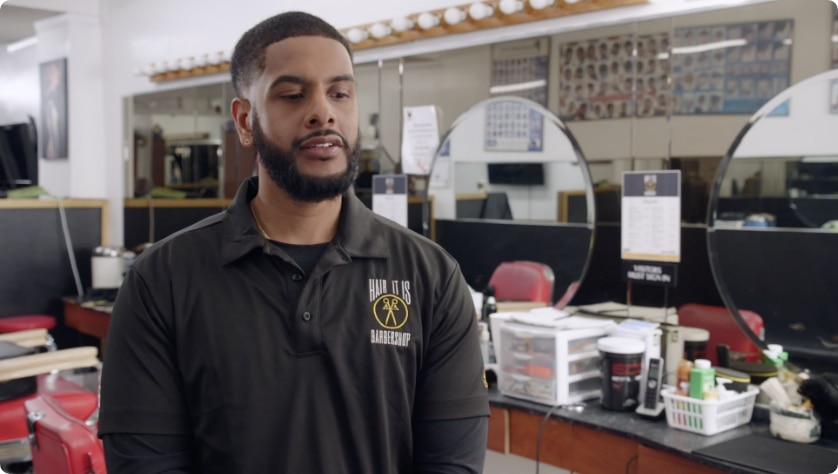 The Challenge
On busy days, fast WiFi is essential to ensure guests can stay entertained before their hair appointment, stream videos, play games, or catch up on light work.
With so many devices using network resources at the same time, many of Danny's employees complained that the internet was slow.
Knowing that he needed to serve both his customers and employees with faster and more reliable WiFi, Danny knew it was time for an upgrade.
Before Meraki Go, employees complained about the slow WiFi from too many customers sharing the same network. The complaints went away after I set up our Meraki Go WiFi gear.
The solution
After researching simple WiFi solutions, Danny opted to buy Meraki Go to cover more of their needs beyond WiFi, instead of staying with their home WiFi boxes. After purchasing the Meraki Go indoor access point, he was won over by its ease of use.
From the Meraki Go mobile app, he's been able to take advantage of insights about guests, such as which devices guests are using and top applications used (e.g. Facebook, Instagram, YouTube).
Danny has been able to create separate networks for guests vs. employees to better control network usage and bandwidth and go above and beyond for customers.
Meraki Go has also given Hair It Is more ways to keep guests entertained while channeling their Caribbean roots through live entertainment.
The Results
Danny was able to set up Meraki Go in less than ten minutes next to their existing modem, and since then, he has not heard any complaints about the WiFi.
It's given Danny a brand new data-driven and cost-effective approach to launching digital ads across the social media platforms that customers are most active in.
Jodie Davis, one of their barbers, is part hair master and part resident DJ. He loves that he can play Carribean radio and music for their clientele from a separate Meraki Go network without slowing down the WiFi.
Danny's equally excited that he's been able to preserve their culture and keep conversations flowing.
With Meraki Go, I can now easily set up and segregate who's on which network, as well as get usage and user analytics via the mobile app.
SMALL BUSINESS TIPS
Danny Garcia-Decoteau shares his top tips for other small business owners:
Tip 1
I struggled in the early stages with engaging new customers and increasing revenue. If you don't already have an online presence, it can open up brand new revenue streams by casting a wider net to potential customers.
Tip 2
Take advantage of Guest Insights in Meraki Go. We now have a gold mine of data for our teams to improve our staffing and happy hour offers, including trends about peak guest times and how often guests come back.
Tip 3
Use Meraki Go to apply application usage limits or bandwidth limits for your guest networks if you have bandwidth hogs.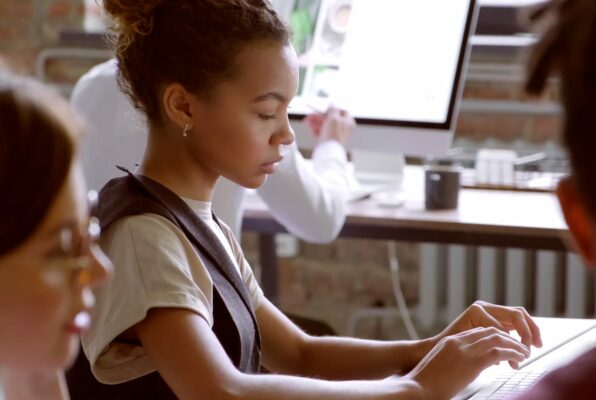 Up next
How Meraki Go gives Simon and his colleagues all the tech superpower they need without breaking a sweat.
See Story